Coaching & Training

Private Archery Lessons

Private archery lessons are available, with flexible scheduling . Archery lessons are  taught by a   USA  Archery certified instructor, and all  necessary equipment is provided, or the student may bring their own.

Depending on the goals of the student, the programs can focus on an introduction and "taste" of the sport, offer skills for recreational shooting or prepraration for tournament competition.

Archery is a self-challenging and rewarding activity, blending physical and mental resources.

Minimum charges apply.
Contact
for more information.
Private Sessions:

All equipment included

$20 per student , 12 students on August 11 @ 1:30 pm.

lesson lasts 2 hours

All  lessons would be for Olympic style recurve bow, focusing on form and safety , giving  basics that will get students safely shooting, and offer a general feel for archery. We go over range rules, safety gear (finger tabs, arm guards, sling, etc),  and size the bow and arrow to the archer.

Archery Training Programs:


Archery lessons for children ages 9-20 (JOAD)

Archery lessons for Adults 18 and over,

Adult Training Program ; NAA, SOAD

Beginner archery classes held in the Atlanta Georgia area;

Ongoing practice sessions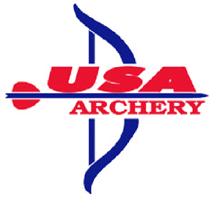 Promotion and Education of Target Archery

Instructor Membership Affiliations:

National Archery Association(NAA); National Alliance for the Development of Archery (NADA),

Georgia Archery Association, Kennesaw Archery Club, Wildlife Action Inc., Girl Scouts of America